Favorites
Sign in to see your favorites.
Model Lookup
Magnum Print Solutions Catalog
To get started, Search for a product description or part number, or the model number of your office equipment. You can also select your model from the Model Lookup tool in the left sidebar.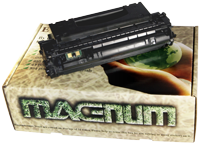 If you need help finding a product, or if your product isn't listed here, please contact us for assistance. We stock an extensive range of products, and can provide supplies or repair parts for virtually any printer, copier, fax machine, and many other office devices.